The event was postponed today, will be held tomorrow, October 12th.
The Spring Lake Chamber of Commerce will be hosting an Italian Day Festival. Â The day will feature Italian specialties and pastries, face painting, balloons, live music, pony rides, as well as other events. Â The event will run from 12 pm to 5 pm. Â Come on out to enjoy a great event.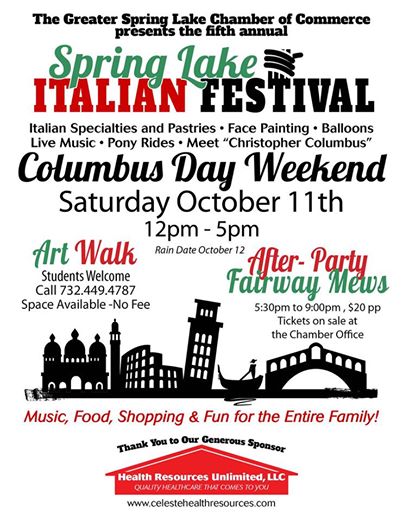 * Traffic Alert *
Morris Avenue from Third Avenue to Fourth Avenue will be closed to traffic and parking for the event.