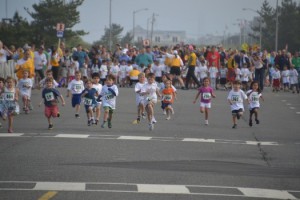 On May 27, the Friends of Spring Lake 5 will be hosting the Spring Lake 5's Kids Race. Â The event is held on Ocean Avenue near the area of the South End Pavilion. Â The event is open to children up to 14 years of age.
Online registration is closed, click here slKidsapp2015 to download paper application.
Ocean Avenue will be closed to traffic and parking from Sussex Avenue south to Sea Girt boarder for the Kids Race.
Possessing an alcoholic beverage in public is illegal and will be strictly enforced with a summons being issued.