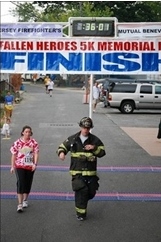 On September 12, 2015 The NJ Firefighters Benevolent Association will hold is 13th Annual Lake Como 5K.  The race will begin at 9:30 am.
** Â TRAFFIC ALERT **
During the event portions or all of the following streets may be closed to traffic: Third Avenue, Ocean Avenue, Monroe Avenue & South Boulevard.