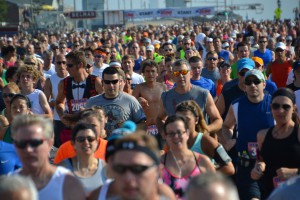 On July 8th Belmar will host its 41st Annual 5 Mile Run. Â The Race will begin at 8:30am and will travel through Belmar, Lake Como & Spring Lake.
** Â TRAFFIC ALERT Â **
Portions or all of Ocean Avenue, South Boulevard, Monroe Avenue and Third Avenue may be closed to traffic during the event.