On May 27, 2023 many roads in the Borough will be closed for the Spring Lake 5 Mile Run (see below for course map). The race begins at 8:30 AM and many roads will be closed shortly before that time.  Parking is also prohibited on the following streets due to the race:
All of Ocean Avenue
North Boulevard from Ocean Avenue to Main Street – Belmar/Lake Como
Third Avenue from Lake Como to Passaic Avenue
Third Avenue in the Business District
Warren Avenue from Third Avenue to Fifth Avenue
Fifth Avenue between Passaic Avenue and Warren Avenue
Warren Avenue & West Lake Avenue from Fifth Avenue to Second Avenue
Second Avenue from West Lake Drive to Brown Avenue 
All of Brown Avenue
Any vehicle parked in those areas will be ticketed and towed. The overnight parking ordinance will not be enforced on Friday, May 26th (Friday night into Saturday morning, 5/27/23).  If you need to leave the Borough anytime in the morning, we suggest you park your vehicle on a street west of the race course to make it easier to leave town.
Normal traffic patterns and parking regulations will resume at noon on Saturday, May 27, 2023.  Thank you for your cooperation and have a safe weekend.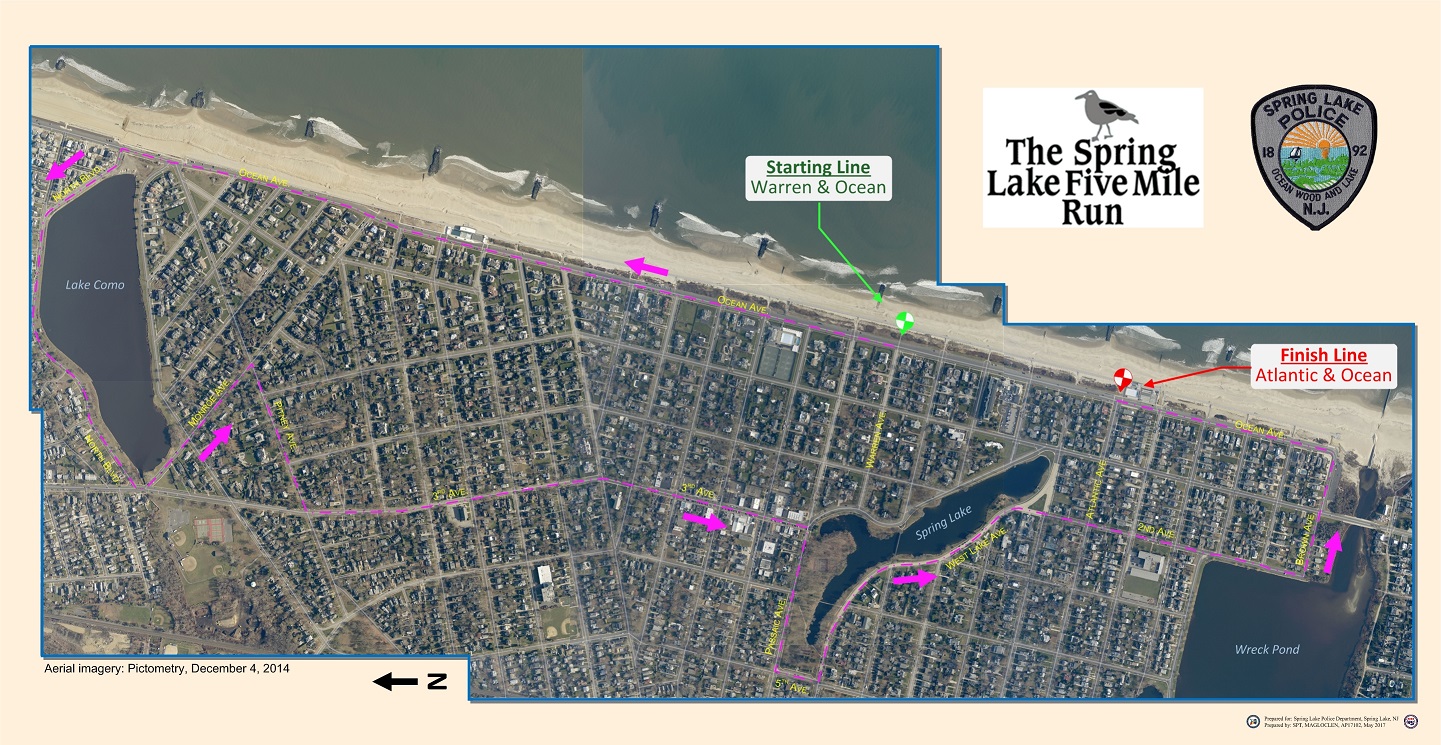 BAGS & BACKPACKS AREA PROHIBITED AND SUBJECT TO SEARCH